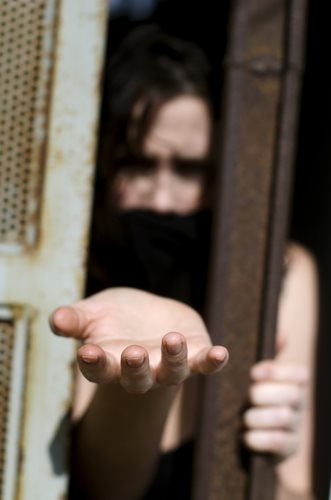 On November 26, 2012, the Department of Justice announced that Alex Campbell of Glenview, Illinois was sentenced to life in federal prison for "sex-trafficking, forced labor, harboring illegal aliens, confiscating passports to further forced labor and extortion involving four women." Campbell operated the Day and Night Spa in Mt. Prospect, Illinois on Northwest Highway.

The four women who were threatened with violence and subject to violence are from the Ukraine and Belarus.

After he was convicted, he faced 15 years to life in prison on the sex-trafficking charge alone. The judge ordered the maximum sentence and added five to twenty years on top of the life sentence for all of the other counts.

Assistant Attorney General Thomas E. Perez with the Justice Department's Civil Rights Division stated: "Alex Campbell abused women by violently coercing them into labor and commercial sex. By working together with law enforcement and community groups, those women were able to testify about that abuse."

Gary S. Shapiro, the Acting U.S. Attorney for the Northern District of Illinois, warned other criminals in the commercial sex and human trafficking industries: "If you treat human beings as property, to be branded, beaten, raped, and sold, the law will punish you to the greatest extent possible. This sentence ensures Alex Campbell's incapacitation, which will prevent him from victimizing other women."

Trial evidence shows that Campbell recruited foreign women without legal states to become part of his "Family" in the United States. At first, he gave them jobs at the massage parlor, gave them a place to live, assisted them with immigration, and entered into seemingly romantic relationships with the women. He soon forced them to get a tattoo and turn over their passports and visas. They women were then forced to work long hours during the day and night. If they disobeyed Campbell, they were beaten.

All four of the female victims testified during the case, and investigators presented evidence that more than 20 women were made victims.

Source: Department of Justice
Comments
comments