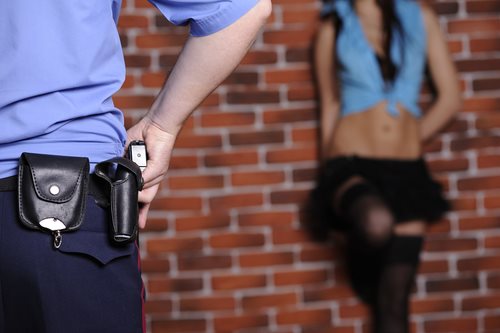 On November 8, 2012, the US Attorney's Office for the District of Maryland reported that Melvin Douglas, aka Melvin Longwood, and Dennis Smith, aka Domo, pleaded guilty for transporting a minor across state lines to engage in prostitution. Smith also pleaded guilty in another case for the same charge as well as sex trafficking of a minor.

During the plea agreement, Douglas admitted to transporting a minor female from September 5, 2011 to February 9, 2012 to hotels around the state of Maryland. Douglas was discovered after the Maryland State Police Child Recovery Unit obtained a missing alert from the National Center for Missing and Exploited Children. The Maryland Child Exploitation Task Force soon found an advertisement online for the same missing girl. Authorities soon scheduled a fake "date" and arrested Douglas.

During Smith's plea agreement, he admitted to meeting a 16-year-old girl across state lines in October of 2011 to engage in prostitution. Smith then picked up the girl and another 15-year-old girl in February of 2012 and took them to his home. He tattooed the girls with the word "Domo" and made them engage in prostitution in hotels around the state of Maryland.

If the government accepts Douglas' plea agreement, he will receive 10 years in prison. He is scheduled for sentencing on February 4, 2013. Smith faces a mandatory sentence of 10 years in prison for each of his charges. He is scheduled for sentencing on February 2, 2013. The two men must also register as sex offenders and state where they live, where they work, and where they study according to the Sex Offender Registration and Notification Act (SORNA).

U.S. Attorney Rod J. Rosenstein stated, "Maryland's human trafficking task force pursues all leads concerning exploited children and follows a zero-tolerance policy for child prostitution. Criminals who pay for or profit from sex with children should understand that we are standing by to send them to federal prison."

Source: Federal Bureau of Investigation

Comments
comments