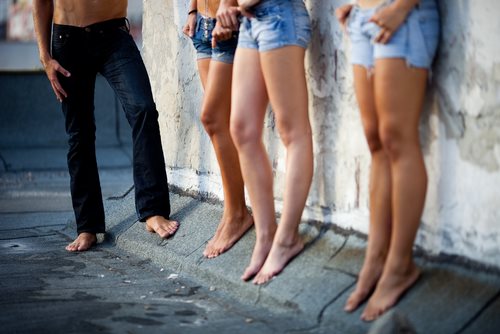 Two sisters from the Sacramento area were sentenced on October 18, 2012, for the sex trafficking of minors. The U.S Attorney's Office for the Eastern District of California announced that Tynisha Marie Hornbuckle received 15 years and 8 months in prison and her sister, Tamrell Rena Hornbuckle, received 12 years and 7 months in prison.

The other sisters of Tynisha and Tamrell have pleaded guilty to participating in the sex trafficking as well. They are Alicia Hornbuckle, Cherrelle Elizabeth Hornbuckle, and Jacqueline Lanoise Radisha. Also, the sisters' mother—Tammy Rena Brown—pleaded guilty for participation.

Court documents indicate that Tynisha Hornbuckle recruited a 13-year-old runaway in 2008 and made her work as a prostitute. At least two other minors worked for Tynisha, and Tamrell made a minor victim work after she turned 18.

The victims worked when and where Tynisha told them to work. Tynisha also told the girls how much to charge, and the money was returned to Tynisha or Tamrell. The girls would engage in sexual activity at the residence of Tamrell, Cherrelle, Latrelle, or Brown's house, and the owner of the property would receive a percentage of the funds.

Testimony proved that at least two of the victims were violently beaten during their time working for the defendants, and the 13-year-old victim was beaten almost every day. The victims were tattooed with the name "Hornbuckle," and one of the victims compared the tattooing to the branding of livestock.

Each of the defendants received sentencing that regarded their past history. The judge commented that the defendants preyed upon "extremely young girls," and they made the prostitutes comply with "coercion and physical violence."

The case was investigated by the FBI, the Sacramento Police Department, and the Sacramento County Sheriff's Department. Assistant U.S. Attorney Kyle Reardon is in charge of prosecution.

Source: Federal Bureau of Investigation
Comments
comments