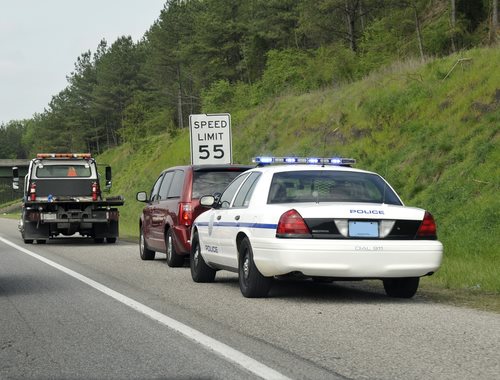 On October 11, 2012, the US Attorney's Office for the Eastern District of Tennessee announced that Alexandra Nicole Berte of Midway Park, North Carolina was indicted by a Greeneville, Tennessee for sex trafficking crimes. The indictment also calls for Berte to forfeit property that was seized during her arrest relating to the sex trafficking crimes.
Tennessee Highway Patrol Trooper Jonathon Scott stopped the vehicle driven by Berte because it was speeding and had North Carolina plates. There were four adult females in the car at the time. Scott talked with Berte for a short while and then ran a validation check for the driver's license. During the validation, Scott saw Berte was a listed missing person. Additionally, the car was an overdue rental and was not allowed to travel to Tennessee. None of the females in the car were approved to drive, and Scott asked to search the vehicle.
During the search, he found a small amount of marijuana on the floor board and more than 30 pre-paid Visa gift cards. He then called in Sergeant Josepha Walker and Trooper Kevin Kimbrough who were part of the Criminal Investigations Division and the Identity Crimes Unit.
After interviewing the occupants of the vehicle, Walker and Kimbrough realized that Berte was a suspect in a sex trafficking case. The other female occupants were released, and it is believed they may have been prostitutes. Berte was originally arrested on misdemeanor charges, but the indictment has since placed much heavier charges.
If Berte is convicted on the new charges, she faces a maximum sentence of 10 years in prison and a $250,000 fine for transporting the individuals across state lines to engage in prostitution. Additionally, if Berte is found guilty of inducing travel to engage in prostitution, she faces another 20 years in prison and fine up to $250,000.
Source: Federal Bureau of Investigation
Comments
comments